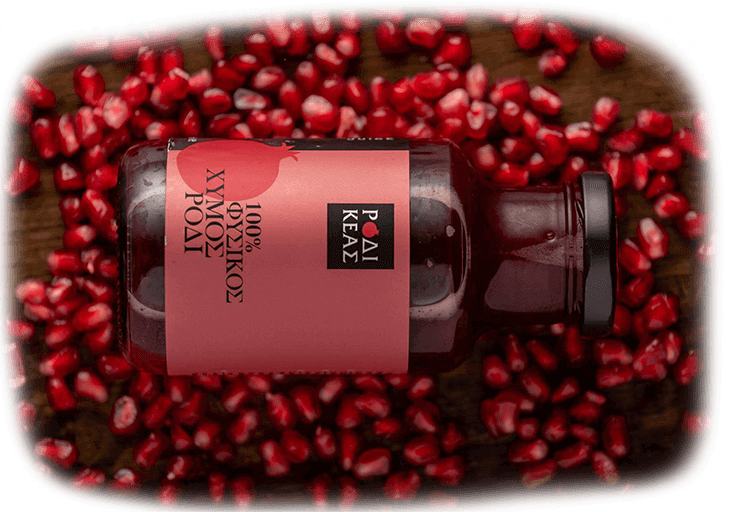 "We

are

a

family

business

with

love

and

passion

for

the

pomegranate

fruit."
The company "Rodi Keas" was founded in 2015 on the island of Kea. Its purpose is the production, bottling and sale of pomegranate juice. Pomegranate juice is a product that offers longevity, wellness, a series of beneficial effects and vitamins A, C, E for the human body. 
Rodi Keas" has created an authentic pomegranate juice, from the varieties Wonderful and Acco, without additives, with sweet taste and truly beneficial for the organism, adhering to appropriate certifications.
ISO 9001
Company certification according to ISO 9001.
Πιστοποίηση HACCP
Company certification according to H.A.C.C.P.
Products

from

100%

natural

pomegranate

juice
Using as raw material the delicious juice, "Rodi Keas" has created a series of other products based on the beneficial fruit, such as liqueur, vinegar balcamico, syrup and marmelade pomegranate.
Quality

that

stands

out...
Our juice -this superfood from the island of Keawas ranked first among 17 other similar juices from production units operating across Greece.
The juice is frozen immediately after production.
Shelf life: 1 year
The pasteurization of the juice is achieved be thermal treatment and the product has a shelf life of 6 months.
The juice is made from selected varieties of Acco and Wonderful pomegranate.
No preservatives, no flavors, no sugars, no stabilizers.
Do not hesitate to contact us for any question or clarification.
We will be glad to hear from you.